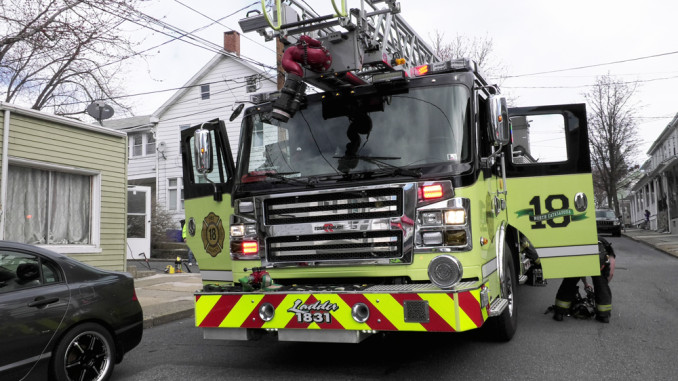 At 11:18AM Friday, Catasauqua Station 2, North Catasauqua Ladder 18 and EMS 75 was dispatched to 316 Walnut Street for a dwelling fire.
Assistant Chief 18-02 (Hirner) arrived and took command.  He had a pillow that caught fire in the dryer.  The fire was out on arrival but the house needed to be ventilated of the smoke from the fire.
The video has Engine 211, Ladder 231, Ladder 1831 and Rescue 241 arriving on scene.