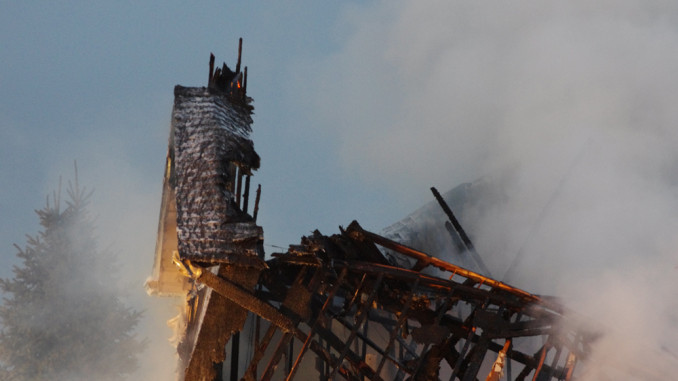 RAW VIDEO:
Lehigh County 9-1-1 received multiple calls at 06:10 for a report of a house fire with people trapped. At 06:11 Lehigh County transmitted the box for 7129 Myrtle Drive sending stations 30 (Wescosville), 25 (Trexlertown), Allentown Engine 10 (F.A.S.T.) and Medic 62. Chief 30-04 arrived on location at 06:15 and reported a 2-story single family dwelling with heavy fire throughout all floors and had the 2nd alarm struck.
At 06:19 Lehigh County transmitted the 2nd alarm sending Engines 112, 3112, Berks Engine 21, Ladder 831, cascade 3292 and rehab 66. Command had the first due Engine use their deck gun to hit the fire. Two elevated master streams were placed in-service along with large hand lines to all corners of the house.
A defensive attack was ordered shortly after arrival of the companies. Crews attempted to gain entry to the second floor for a search but fire conditions were to intense.
Neighbors helped the mother out of the house and the daughter jumped out of a second floor window. The father and son never made it out. It didn't take long for the fire to devour the house.
The fire was brought under control in 2 hours. The coroner was requested to the scene. State Police are investigating the cause of the fire.