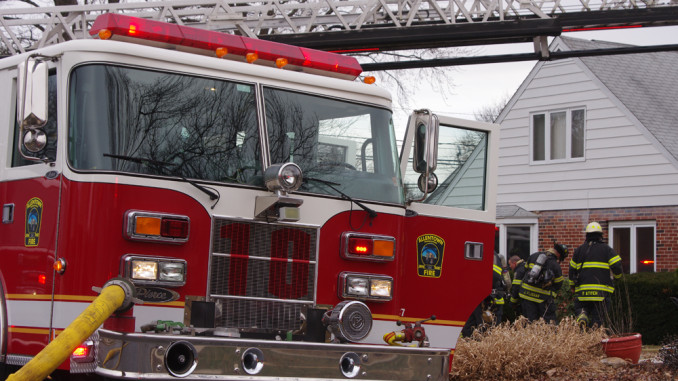 Allentown box 2932 (22nd & Greenleaf) was transmitted at 14:33 for a house fire across from 2225 Greenleaf Street assigning Engines 10, 9, 4, 6 (F.A.S.T.), Truck 2 and Battalion 43 (Atiyeh).  Engine 10 arrives and reports heavy smoke from the side of a 1-story private dwelling and signals a working fire.  Dispatchers advise the incoming companies that the neighbors report that a person went inside to retrieve the pets and never came out.  Engine 9 second due goes right to work searching the dwelling.  Engine 10 stretches a hand line to the rear and finds a room and contents job and quickly darkens down the fire.
A water supply is established for Engine 10 from a hydrant at 23rd and Greenleaf Streets.  Firefighters find and rescue numerous pit bulls and birds.  No civilians were found inside as everyone escaped the blaze before the arrival of the fire department.
Battalion 43 held the fire to the all hands operating – 4 engines and 1 truck company.  The address of fire is 2236 Greenleaf Street. No injuries were reported.