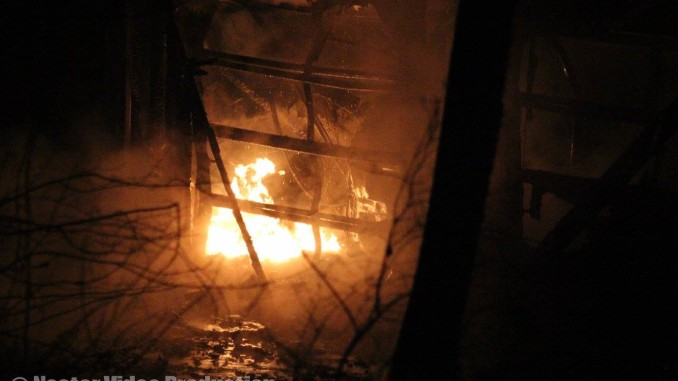 Just around midnight Monday crews were dispatched to 9642 Ponderosa Court in Lynn Twp for a reported house fire. As crews were responding they were advised of multiple calls and upgraded to a 2nd alarm.
First arriving officer confirms the job and crews arrive and go to work. Multiple lines are placed in service as crews work to darken down the fire and prevent further spread, Crews worked for a couple of hours before placing the fire under control.
Video and photos by M. Nester.