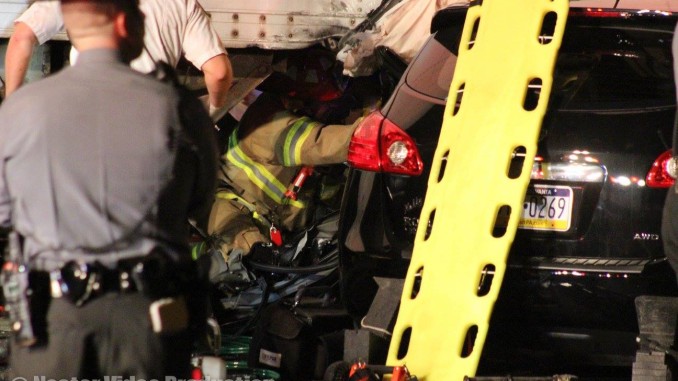 At 21:02 Thursday night rescue companies were sent to 7710 Beth Bath Pike (Rt. 512) for an auto extrication.  Multiple calls were received for a car under a tractor trailer.  Fire and EMS crews quickly put a medical helo on standby then decided to have one fly but dispatchers couldn't find one.  All helicopters were busy in the area. 
After 30 minutes of using tools, the female was finally extricated and rushed to a nearby trauma center by ground transport.
Route 512 was closed while State Police investigated the accident.
Photos by Mike Nester.