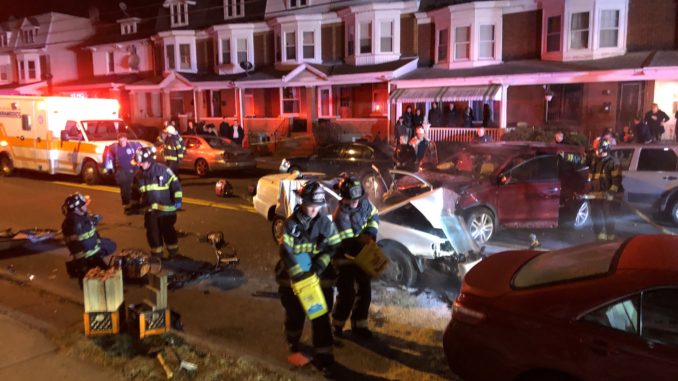 Box 3166 was transmitted for Fullerton Avenue and Lincoln for an accident with a fire sending Engines 6 and 9.
Engine 6 arrived and reported two cars with one person trapped.  The box was upgraded to a rescue box and Engine 4 and Battalion 43 (Williams) was added.
The person in the white car was pinned and had to be extricated.  Rescue personnel used the jaws-of-life to remove the roof and driver door.
The victim was transported to the trauma center in critical condition.