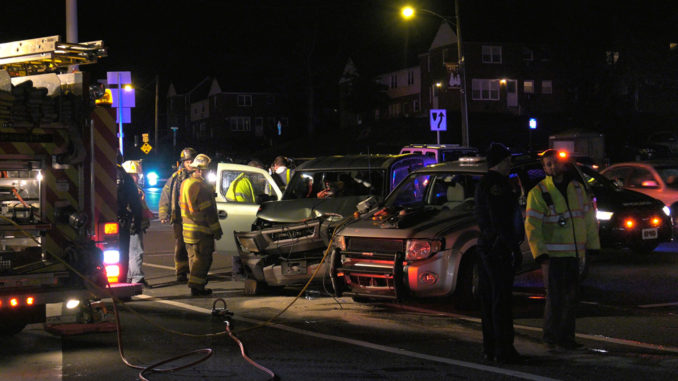 Three people were sent to the hospital Thursday evening after two cars collided on MacArthur Road.
The accident happened at MacArthur Road and Fairmont Street at the entrance to the Home Depot.  Southbound lanes of the highway were restricted and the entrance to Home Depot closed while paramedics and firefighters removed the victims from the cars.
Cetronia paramedics transported one person to LVHC 17th and Chew while two other patients were transported to LVHC Cedar Crest.
Whitehall Police are investigating the accident.