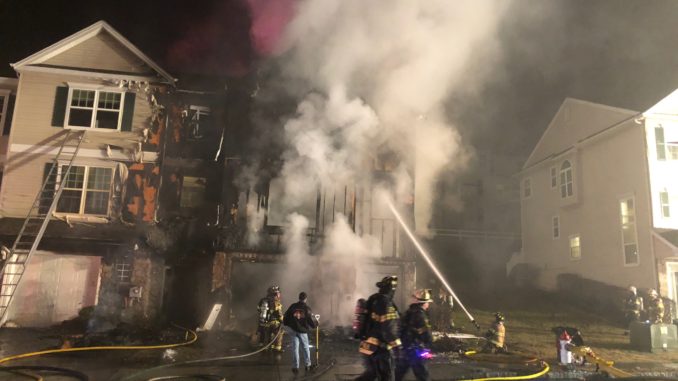 Northampton County 9-1-1 dispatched companies at 9:15PM to 3558 Penfield Way in Upper Nazareth Township for a reported electrical fire in the garage.
Moments later, the dispatcher said the garage was fully involved.  With that information, the chief upgraded to full first alarm with 5 tankers.
Police arrived and reported two homes fully involved.  The chief then struck the 2nd alarm.