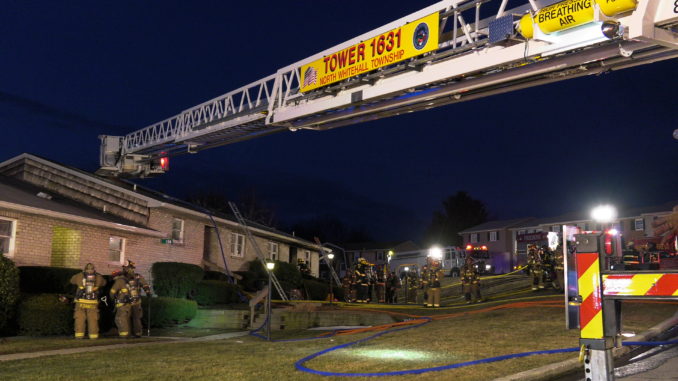 Just before 6:00AM Sunday, Slatington and neighboring fire departments responded to 106 Hillcrest lane for a reported bedroom fire in a two-story apartment building.
With the information at hand, Chief 24 (Nicholas) transmitted the second alarm while enroute to the scene.  Chief 24 arrived on scene and reported heavy fire in two apartments and the fire extending to the roof line.  The first arriving engine stretched two hand lines to the front door and made an interior attack.  By this time, the fire was through the roof.
Truck companies went to the roof and cut a vent hole above the fire apartment and then a trench cut to stop the fire from extending.
Within 30 minutes the companies had a good knock on the fire.  All the tenants were evacuated and everyone was accounted for.  Fire departments from Lehigh, Northampton and Carbon counties assisted at the scene.