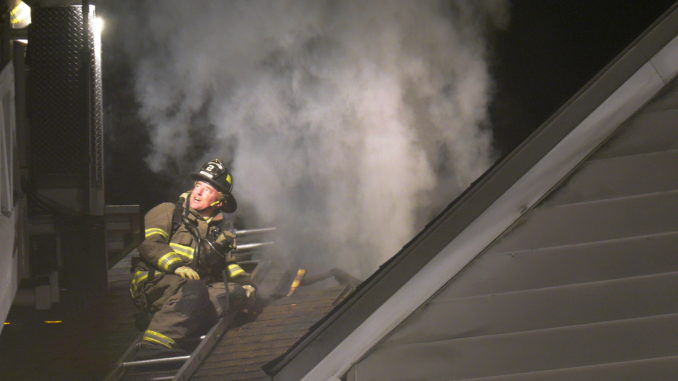 Around 23:50 Friday night, Northampton County transmitted an Easton box for 943 West Lincoln Street for an attic fire.
Engine 20-11 arrives and reports heavy smoke showing from the 2-story duplex and stretched a hand line.
Tower Ladder 20-22 positions on Mckeen Street and flies the bucket to the roof.  Firefighters cut a vent hole in the roof to let hot gases and smoke vent to allow working conditions for the firefighters inside to improve.