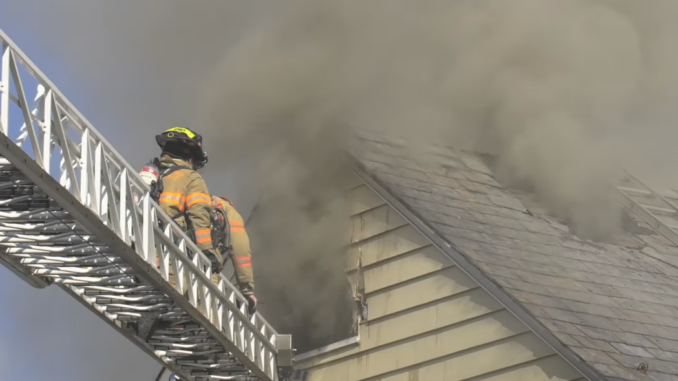 Thursday afternoon, Allentown box 2958 was transmitted for a house fire located at 1021 North Marshall Street at Tremont Street sending Engines 10, 9, 4, 6 (F.A.S.T.), Truck 2 and Battalion Chief 43.
Engine 10 arrived and signaled a working fire. The second alarm was struck out sending Engine 11 and 14 along with Air 1.
The 3rd alarm was struck bringing in Engine 13.
Multiple lines were stretched and operating. The truck went to the roof and cut a ventilation hole in the roof. The fire extended in the walls and into the roof area's of the garage and the main home. The house sustained major fire damage on the first floor as well.
Special-called mutual aid companies were Catasauqua Ladder 231, and Greenawalds Engine 1111.
Firefighters battled the fire for nearly 1 hour and 30 minutes before bringing it under control.