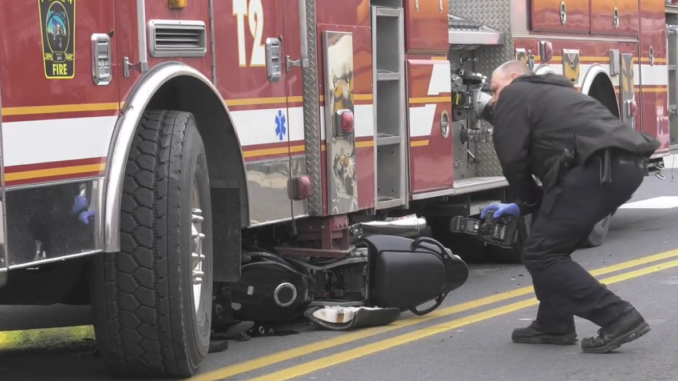 Thursday afternoon, AFD Truck 2 was hit by a motorcycle on North Front Street just south of American Parkway. The cyclist was rushed to an area hospital in serious condition.
The cycle was under the drivers side outrigger. To remove the bike, the outriggers were extended and the truck lifted. The bike was then removed.
The accident remains under investigation.