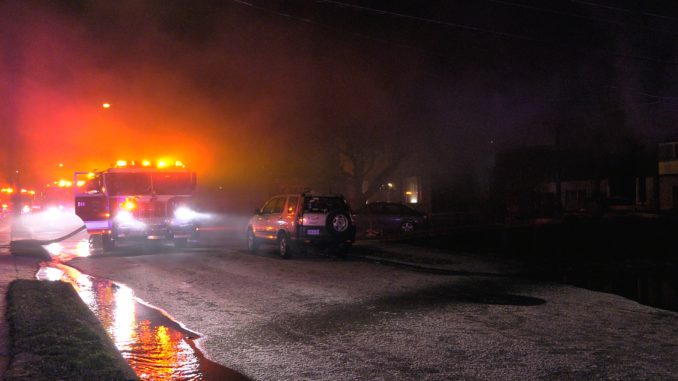 At 03:52 Saturday morning, Allentown transmitted box 2944 for 940 North Berk Street on a house fire sending Engines 10, 9, 4, 6 (F.A.S.T.), Truck 2 and Battalion 43 (Held).
Medics 1, 2 and 100 were also sent for a report of a person down in the doorway suffering from smoke inhalation.  Engine 10 arrives and reports heavy fire blowing out the front of the 2-story private dwelling.
Engine 9 brought in water from 23rd and Greenleaf to supply Engine 10.  Multiple hand lines were stretched from Engine 10.  Truck 2 stayed out on Livingston Street.  With the dwelling well-involved, Battalion 43 special-called an additional Engine to the scene, sending Engine 14.
When the bulk of the fire was darkened down, members started overhauling by opening up ceilings and walls.  With numerous hot spots to deal with, Battalion 43 (Held) struck the second alarm for manpower, bringing in one more Engine to fill out the second alarm.