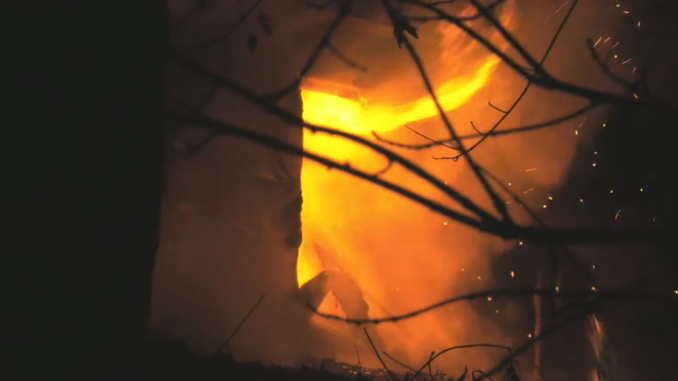 Salisbury companies were dispatched by Lehigh County 9-1-1 at 19:47 hours Friday evening for a report of a house fire at 1624 S. Fairview Road.
Station 20 and 31 were already on the road for an alarm system run. With reports from police on scene reporting it to be a working fire, the fire officer struck the 2nd alarm. Dispatch told him he only had two engines on that box so he struck out the third alarm.
On arrival, firefighters were met with a well-involved house with multiple power lines down and arcing.
When I arrived the bulk of the fire was darkened down in the front, so I went straight to the back of the building where I found a good amount of fire on all floors and through the roof.
The second floor partially collapsed as crews were attacking the fire from the rear yard.