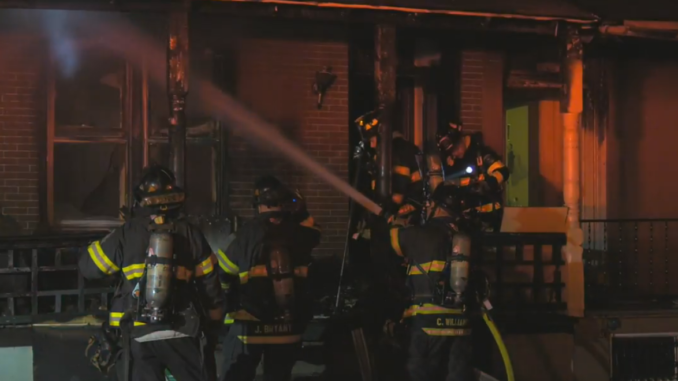 I started out responding to a house fire located at 524 Kurtz Street in Catasauqua, PA.
The fire was out on arrival. The firefighters used fans to ventilate the smoke condition from the dwelling. The fire marshal was on scene a few hours investigating the cause of the small fire.
Upon leaving that fire and returning, Allentown transmitted box 2254 for the 500 block Liberty Street for calls reporting a house on fire.
Engine 4 arrived and signaled a working fire on the porch of a 3-story end-of-row (E/O/R) and stretched two lines. The fire was quickly darkened down. Crews made it inside to conduct a search of this vacant dwelling. The fire was contained to the porch of the original fire building. Engines 4, 9, 6, 13, Truck 2 and BN 43 were assigned.