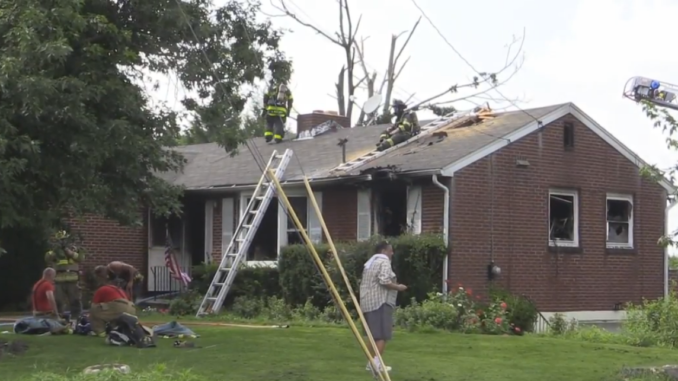 As Palmer Township companies were returning from an automatic alarm call Wednesday afternoon, Northampton 9-1-1 transmitted the box for North Greenwood Avenue and John Street for a house fire with entrapment.
Crews arrived to find a 1-story single-family-dwelling (SFD) with fire showing.  Two lines were stretched and place in-service.
One civilian was transported to the burn center after being pulled out of the house by neighbors.
Wilson and Bethlehem Township firefighters assisted at the scene.  Video and photo by Mike Nester of NVP.