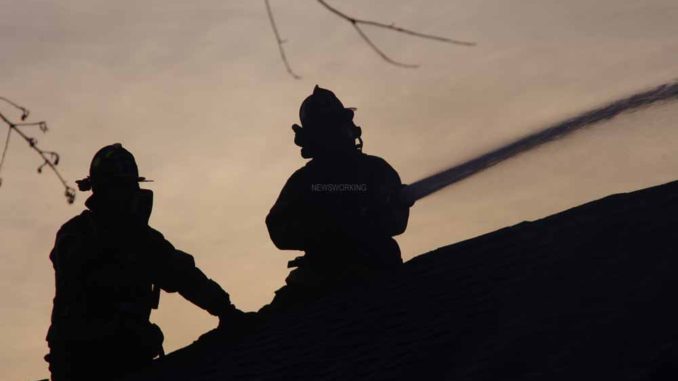 At 19:05 Monday evening, Lehigh County transmitted the box for 3rd and Lincoln on a house fire.  Stations 29, 47, 24 and EMS 67 were dispatched.  Immediately following dispatch, Chief 29-02 radioed from the fire station a few blocks away that he could see a header and flames and had the 2nd alarm struck.
At the 2:39 mark in the video, a firefighter was thrown off a ground ladder by a hose line he was operating that had to much pressure on it.  He was not injured and returned to the ladder to complete his task.  He was later transported to an area hospital for evaluation.  He later told Newsworking that he went home with no injuries.
The bulk of the fire was darkened down by 19:30 hours.