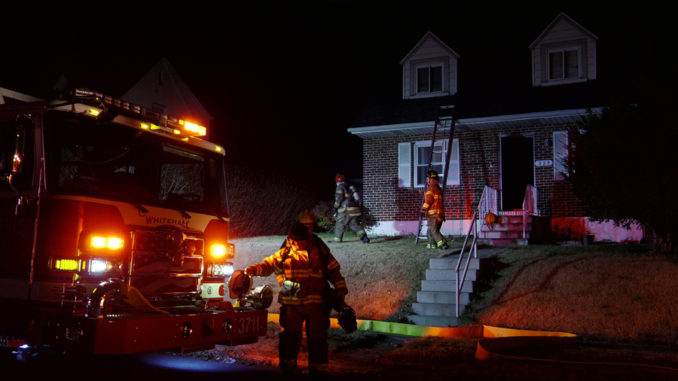 At 02:36 Monday morning, Whitehall Engines 1, 2, 3, 4 (F.A.S.T.), Truck 6 responded to 229 Virginia Avenue for a house fire.
Assistant Chief Hanzl arrived and reported heavy smoke from a 2-story private dwelling and ordered first due Engine 1 to stretch a line to the rear for a room and contents job.
Deputy Bilder requested a F.A.S.T. company be dispatched with the Hanzl's size-up.
Second due Engine 2 brought a water supply from Fairmont and Virginia but never wet the line.
Initial interior crew from Engine 1 requested a water can for a small fire in a rear room of the cape cod style home.
The box was held to the units on scene.