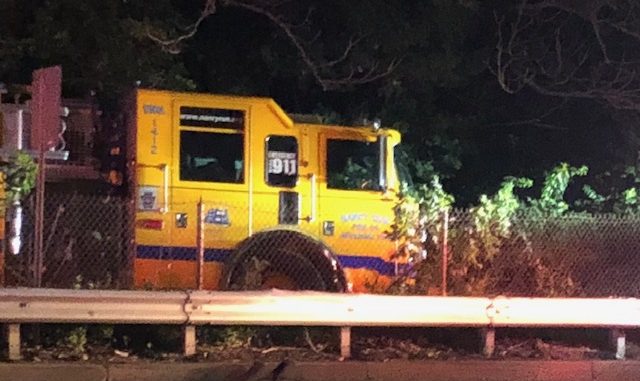 Late Monday night, Nancy Run Fire Company out of Bethlehem Township, Northampton County was responding Engine 1412 through the city of Bethlehem to a 2nd alarm fire in Fountain Hill when it collided with a SUV on Stefko Blvd. at E. Market Street.
After impact, the engine proceeded south into the northbound lanes and crashed through a guard rail and left the road.
One firefighter was transported to the hospital to be checked out.  Bethlehem City sent two medic units and Engine 6 to assist at the scene.  Police are investigating.