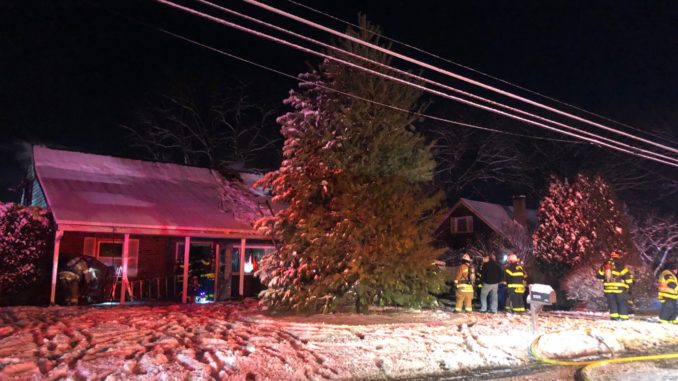 At 23:00 Tuesday night, Lehigh County transmitted the box for a house fire at 3338 Winchester Road just off Cedar Crest Boulevard.
Assistant Chief 11 (Green) arrived on location right after dispatch and reported a fire showing from the 1.5-story dwelling and signaled a working fire.
Two additional Engines were special-called. Whitehall Engine 3911 (E4) was the designated F.A.S.T. company.
Crews stretched a hand line to the garage where the bulk of the fire appeared to be. They darkened down the fire within 10 minutes of arriving. Another hand line was stretched to the interior living room where firefighters pulled ceilings to get the hot spots and to keep the fire from extending.
Fire made its way to the space above the garage but was quickly extinguished.