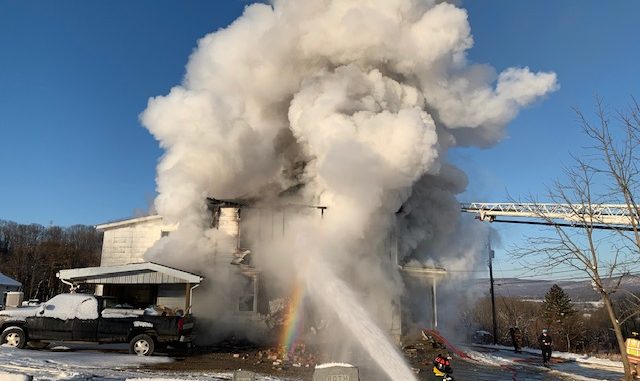 Crews were called out early Wednesday morning around 8:00AM for a reported structure fire on Cemetary Road in Washington Township Just outside of Slatington.
First arriving crews encountered heavy fire conditions with fire through the roof of the 2.5-story duplex and a 2nd alarm was struck with request for additional tankers to assist with water supply.
Crews battled intense fire and freezing temperatures for a couple of hours before bringing the fire under control.
Late Wednesday afternoon, crews were called back to the address for a fire in the other half of the duplex result of a rekindle.
Video by Mike Nester.