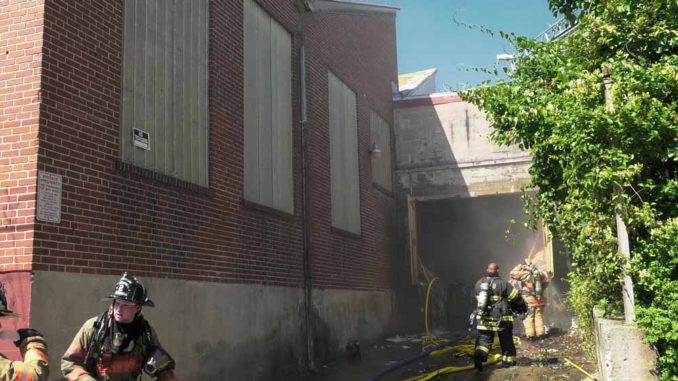 Thursday afternoon around 3:15PM Lehigh County 9-1-1 dispatched North Catasauqua 18 and Catasauqua 2 for an alarm system activation for 1151 Front Street.
An EMA director arrived first and found smoke pushing from a garage door on Front Street.
Ladder 18 arrived first and Engine 211 arrived right behind it. Engine 211 had a hydrant right next to where they stopped and used it for their water supply.
Three lines were stretched from 211. With the help of the sprinkler system, crews made a quick attack and knock down of the fire. Catasauqua Ladder 231 and Northampton Ladder 42 were positioned on the Front Street side. Members went to the roof. The fire spread in to the roof area but was short lived.
A second alarm was transmitted with one additional company above the second alarm.