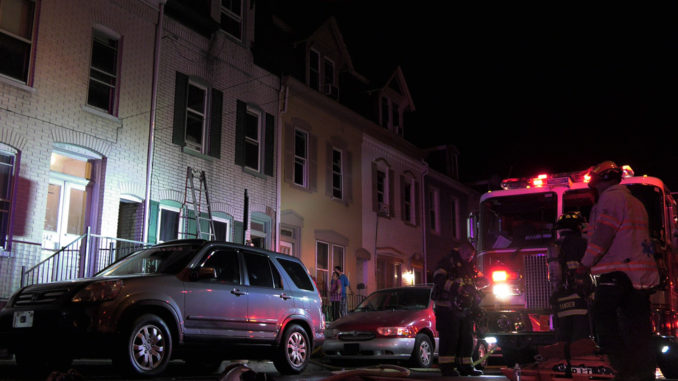 At 21:58 Allentown transmitted box 2521 (12th & Turner) for 144 North 12th Street for a house fire sending Engines 9, 4, 10, 6, Truck 2 (Engine 11) and Battalion 3.
Battalion 3 arrived and reported nothing showing from a 3-story M/O/R (middle-of-row).  Upon further investigation, he reported smoke in the hallway of the number 2 floor.  Engine 9 Stretched a hand line to the second floor and found a kitchen fire.  A second hand line was stretched to the floor above as the fire was extending to that floor.
Crews contained the fire with two hand lines.  Searches of the dwelling came up negative.  Engine 14 was dispatched to the scene for fire watch.  Companies were on the scene for about an hour.