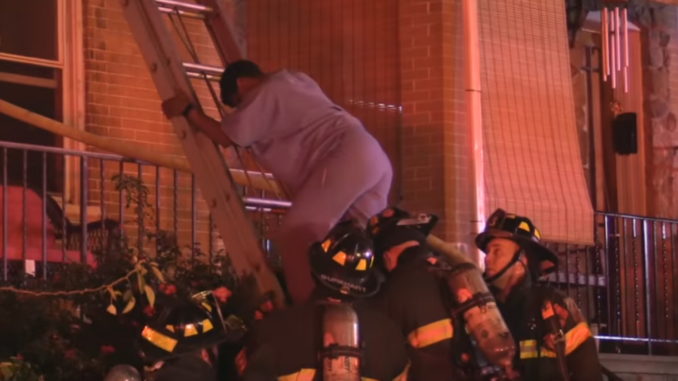 Around 8:00PM Wednesday evening, Allentown transmitted box 2333 for 929 North 5th Street on a house fire with people trapped sending Engines 4, 6, 9, 13 (F.A.S.T.), Truck 2 and Battalioni 43 (Hess).  
Engine 4 was on the road when they were alerted for the response and arrived first due and reported smoke showing.  A female resident of the house was found on the front porch roof and was safely brought down via a ground ladder.  Engine 4 stretched a hand line into the row home and found a kitchen fire on the first floor and quickly extinguished the flames.
Battalion Chief Hess used all hands and held the box to the first alarm assignment.  The fire marshal is investigating the cause of the fire.
Video and photo by Mike Nester.