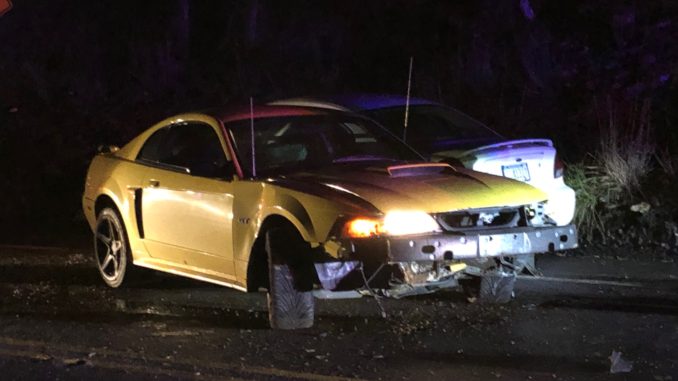 Lehigh Township Police, Fire and EMS were dispatched to Rt. 248 in area of Timberline Road for a two-vehicle auto crash with entrapment.
Newsworking was the first on the scene. We were staging on Rt. 145 in Walnutport when the call came in.
A Ford Mustang lost control going east when the driver hit a patch of ice on the roadway. The car crossed over the opposite lane of travel and hit an embankment, came back down and landed in the west bound lane. A car driven by a female was heading west when she quickly came upon the crash and swerved to the right to avoid the Mustang. Her car came to a rest and wedged between the Mustang and the embankment.
Rescue 47 arrived and used the winch to pull the Mustang forward in order to gain access and free the two ladies in the car. Three people were treated for very minor injuries by EMS 49.
PennDOT was notified to salt area roadways due to the ice patches throughout the area.
***** JOIN US ON SOCIAL MEDIA *****
Newsworking Live Streams on Periscope. Download the App and watch all the action "live" while its happening!
http://www.periscope.tv/newsworking
Support Newsworking, Purchase a shirt at http://www.newsworking.store
WEBSITE: https://newsworking.org
INSTAGRAM: http://www.instagram.com/newsworking
TWITTER: http://www.twitter.com/newsworking
FACEBOOK: http://www.facebook.com/newsworking
Thanks for watching and make sure you subscribe to the YouTube Channel.