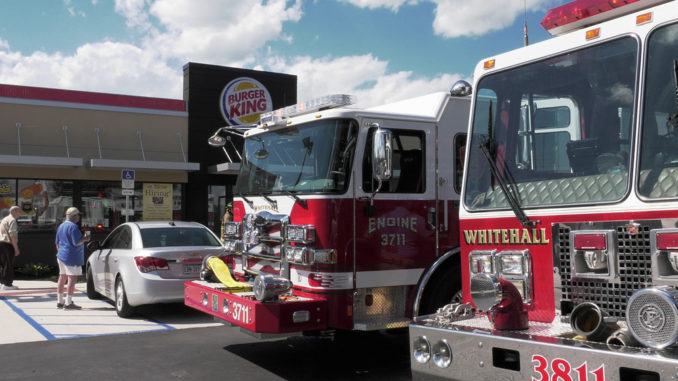 Tuesday afternoon Whitehall Engines 2, 3, 13, 12, 4, Truck 6, Greenawalds Rescue 11 (F.A.S.T.) were dispatched to 2695 MacArthur Road at the Burger King for a reported structural fire.
Deputy Chief Bilder arrived and reported a fire in the exterior wall of the 1-story restaurant.
Engine 2 arrived and stretched a hand line to the front door. Engine 3 (Squrt) positioned in front of the building on the highway side and sent three firefighters to the roof.
Fifth due Engine 4 established a water supply on Macarthur Road at the entrance to the shopping center. The water supply wasn't needed and immediately removed from the highway.
The fire was held to the wall and caused minor damage.