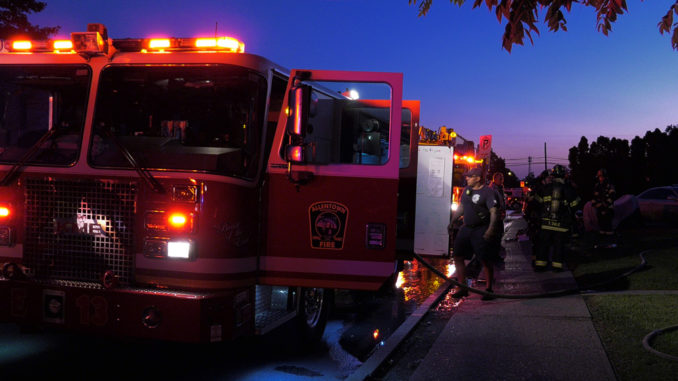 Allentown transmitted box 3448 at 20:42 for a reported apartment fire at 1317 East Tremont Street sending Engines 13, 6, 9, 14 (F.A.S.T.), Truck 2 (Engine 11), Battalion 43.
Engine 13 arrived to find nothing showing.  However, upon further investigation, the crew found a fire in apartment 7 on the second floor and signaled a working fire.
Crews stretched a hand line to the fire apartment and quickly doused the fire.  Firefighters hydraulically ventilated out the front window while other members conducted a primary search that came up negative.
Red Cross was notified to assist the families affected by the fire.  No injuries were reported.