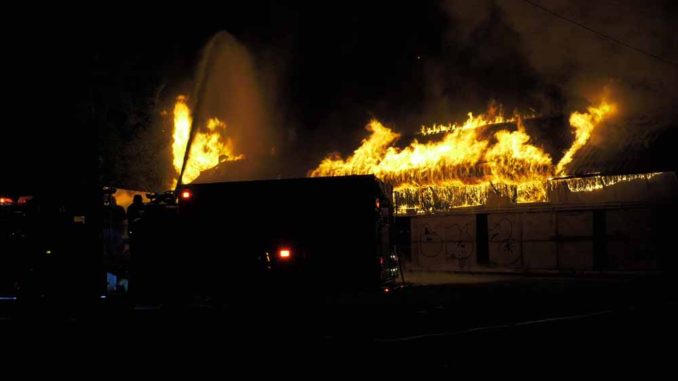 At 04:13 Sunday, Lehigh County 9-1-1 transmitted the box for a building fire at 1 Bridge Street sending Coplay Engine 511, Whitehall Engines 3, 13, 5 and Medic 62.
Chief 5 arrived and reported a 1 1/2 – story vacant 25×100 building fully involved and had the second alarm transmitted.
Engine 511 brought a water supply from Front Street to supply them and Engine 3 (3831). Both engines went through the gate and into the General Supply property and stretched 5 hand lines, three 1 3/4″ and two 2 1/2″ lines. One additional line was stretched and operating on the Bridge Street side, Engine 13 had that line. The fire was darkened down about 30 minutes later but companies remained on scene a few hours hitting hot spots.