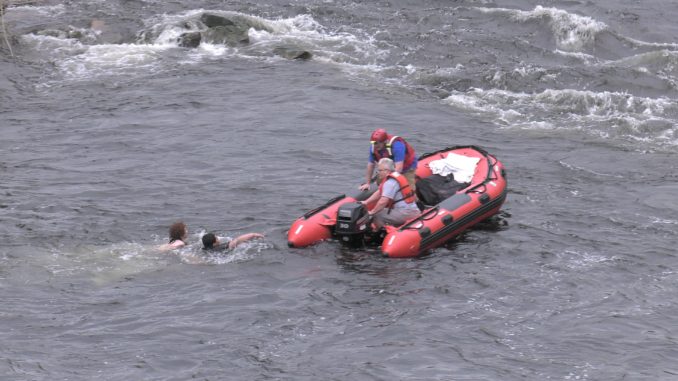 Friday night at 7:00PM, Whitehall Fire Department along with its Dive Team responded to the Lehigh River near the Hokey-NorthCatasauqua Bridge for two teens screaming for help.
Whitehall Firefighters launched a boat to go pull the teens from the middle of the river.  No word on how they got there in the first place.
They were rescued without incident and uninjured.