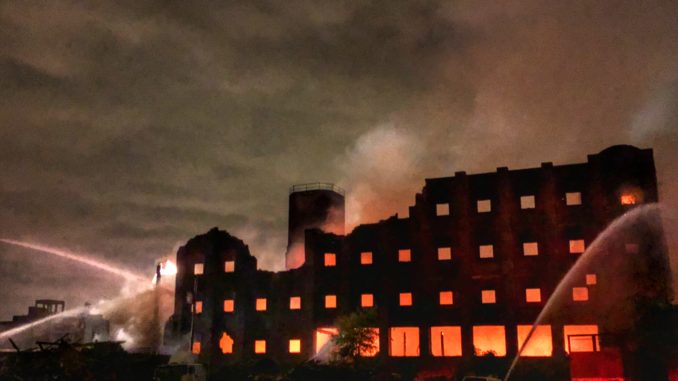 Newsworking had a camera on the fireground of this massive 5-alarm fire.
At 18:30 hours, Philadelphia transmitted box 6227 for 21st and Clearfield Streets sending Engines 59, 50, 45, 27, Ladders 18, 12, Battalions 8, 3 and Medic 31 for a building fire located at 21st and Lippincott Street.
Engine 59 arrived and reported a 4-story warehouse with heavy fire showing on the 2nd floor and placed 3 engines and 2 ladders into service. The fire eventually went to 5-alarms and was placed under control shortly after 8:00PM.