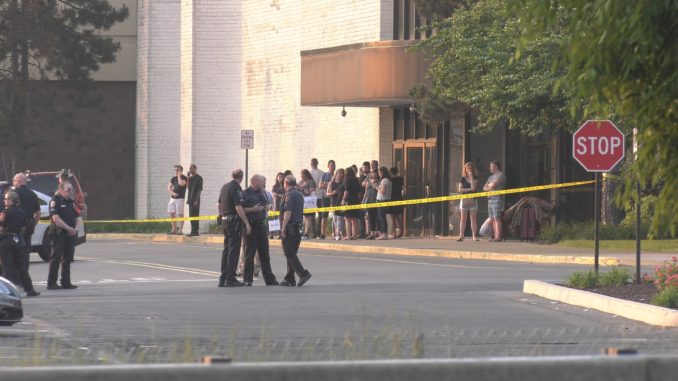 At 19:15 hours Friday, Whitehall Police and EMS were dispatched to the Macy's at the Lehigh Valley Mall in Whitehall for a shooting.
Two people were shot during a fight that broke out in the parking lot. One person was critically injured in the shooting.
Whitehall Police requested back-up from multiple agencies.  Units from PA State Police, South Whitehall, Allentown and Catasauqua responded.  Police closed off a large section of the parking lot on the south side of the mall along Route 22. \
The mall remained open during the incident.  A glass door leading into Macy's was shattered.  It appeared a bullet may have struck the door.
This video includes raw clips and police audio of the incident.