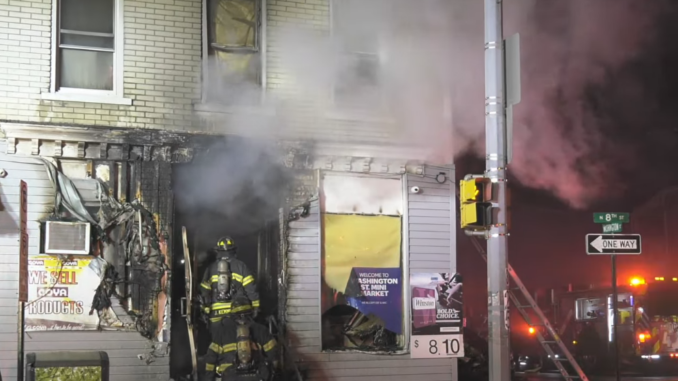 Allentown transmitted box 2326 for 8th and Washington for a structure fire at 01:00AM sending Engines 9, 4, 6, 10, Truck 2 and Battalion 3 (Atiyeh).
Battalion 3 arrived and reported heavy fire from the store front of a 3-story end-of-row (EOR). Engine 9 stretched one hand line to the front door and got water on the fire enough to darken it down. Reports were people might be trapped on the upper floors so crews immediately started a search. The second alarm was transmitted bringing Engines 13 and 14.
As fire extended to the second floor up the front wall, Engine 9 stretched a second hand line to that floor to extinguish that fire.
A total of 3 lines were stretched and 2 in operation. Most of the fire damage was contained to the store.
Searches of the building were negative.