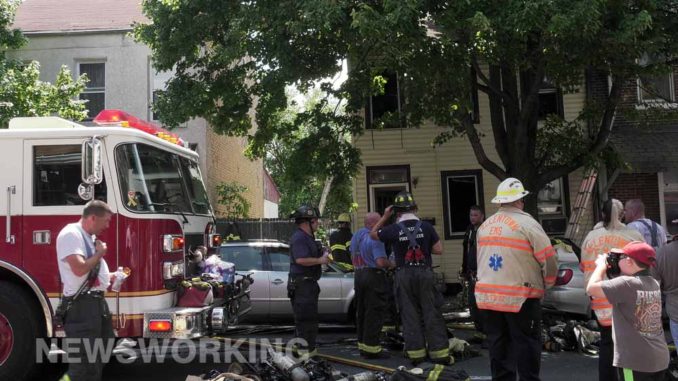 At 14:07 Saturday afternoon Allentown transmitted box 2256 (8th & Liberty) for 540 North 8th Street on a house fire sending Engines 4, 9, 6, 10, Truck 2 (Truck 1) and Battalion 3 (Atiyeh).
Battalion Chief 3 arrived and reported heavy smoke showing from a 3-story Middle-of-Row (MOR).  Engine 4 arrived and under command of Captain J. Kutz stretched a hand line to the first floor and found heavy fire conditions.  Quickly putting a knock on the fire, the Captain ordered Engine 9 to the second floor with a hand line to check for extension and search.
Searches of all three floors were clear and the fire was knocked down within 15 minutes.
The box was held to the 1st alarm assignment.  Engine 13 moved up to the Hibernia stations while Engine 14 covered at the central firehouse on Chew Street.