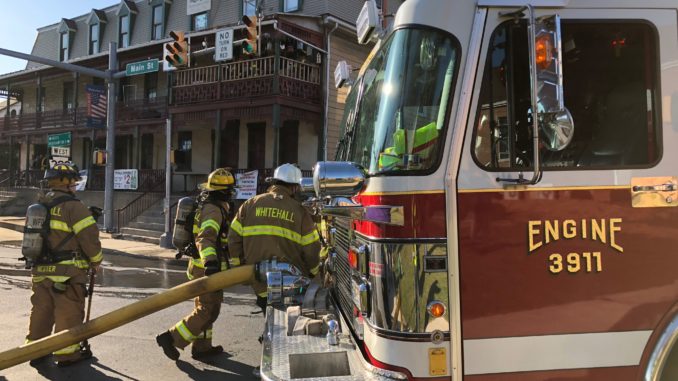 Saturday afternoon Whitehall Engines 4, 14, 5, Truck 6 were sent to 4505 Main Street, Riley's Pub for a building fire.
Engine 4 (LC3911) arrived and reported a 3-story mixed use building with nothing showing.  After further investigation, Engine 4 stretched a hand line to the 2nd floor front apartment for a fire on the balcony.
Engine 4 established their own water supply at the  corner of Main and Church Streets.  Tower Ladder 6 positioned in front of the building.  Firefighters hit the fire quickly.  They opened up the floor and wall looking for extension.