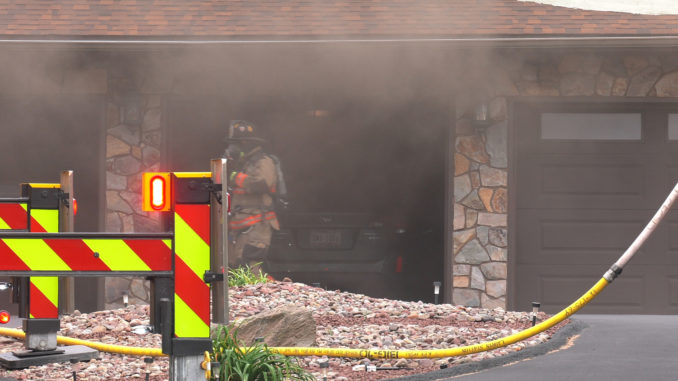 Late Monday afternoon, North Whitehall Fire Stations were dispatched to 5521 Ridge Road near Rising Sun Road for a house fire. Chief 16 went responding and was told by the fire dispatcher that the homeowner heard a loud pop from the back of their home and now see fire.
Chief 16 arrived on scene and went to investigate. Moments later he radioed a working fire and asked for 5 additional tankers.
Engine 1211 arrived and positioned in the driveway and firefighters stretched two hand lines to the rear of the dwelling. They located a fire on the first floor interior and made a quick knock on the fire.
Ladder 16 was ordered in the driveway. The balance of the box staged in a large field next to the dwelling.
No one was injured in the fire. And they saved the antique car.