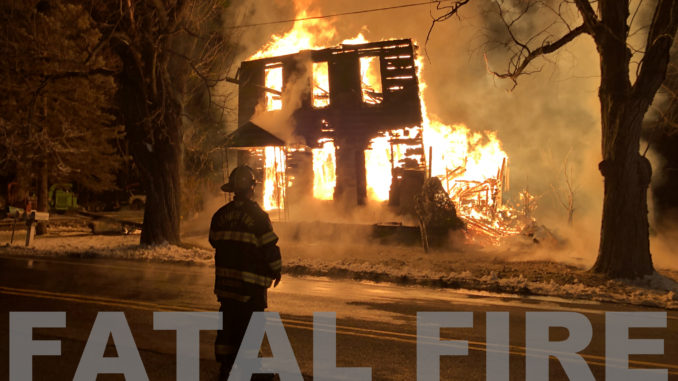 At 12:45AM Monday, a dozen phone lines lit up the 9-1-1 center in Northampton County reporting an explosion.
The dispatcher transmitted the tactical box for the 1100 block of Blue Mountain Drive in Lehigh Township for the house fire sending Fire 47, 44 (Walnutport) and Lehigh County 12 (Laurys Station) and EMS 49.
With the updates coming in from the comm center, command upgraded the box to a full first alarm with 5 additional tankers. There's limited if any fire hydrants in this rural area.
Once on scene, command reported a fully-involved house partially collapsed. A request for more tankers from 3 Counties were called in for water supply.
Two residents, a 36-year-old man and his 10-year-old son are missing. The coroner was called to the scene later in the morning when investigators discovered human remains. They are searching for a second person.
Firefighters battled not just the flames but the sub-freezing temperatures.