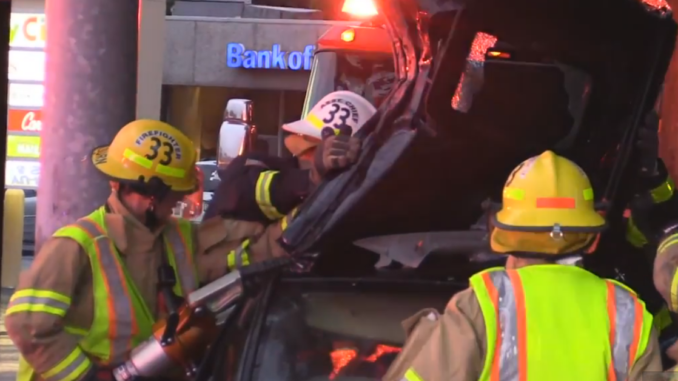 Early Friday evening Han-Le-Co #33 and Bethlehem Fire were dispatched to the area of Catasauqua Road and Troxell Street for the auto extrication.
Bethlehem sent Engine 9 and Han-Le-Co with Rescue 33.  The driver was trapped in a Subaru Imprezza after hitting a light standard.  Crews used the jaw-of-life to remove the roof to free the driver.  A female passenger was injured in the crash.
Video and photos by Mike Nester of NVP.