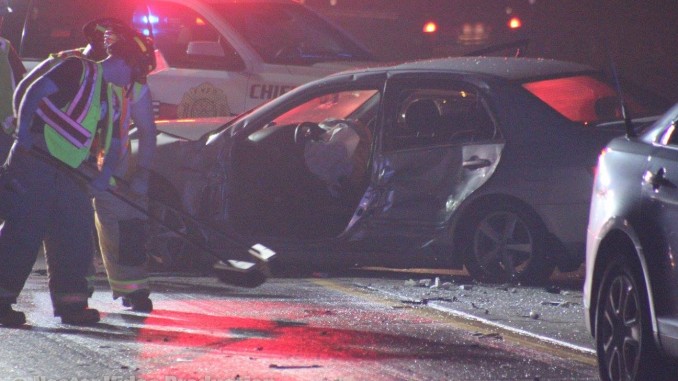 A 29 year-old female was killed in an accident Christmas evening on Interstate 78.
At 20:45 Lehigh County dispatched Medic 62 and Fogelsville Fire 8 to Interstate 78 eastbound at mile marker 54 between Route 309 and Hamilton Boulevard for the accident with ejection.
When Chief 8-01 signed on the radio responding Lehigh County gave him additional information that included 3 cars involved and 1 person ejected from a car then struck by another car.
The female from the Trenton, New Jersey area died a few hours later at the hospital.
Photos by Mike Nester.