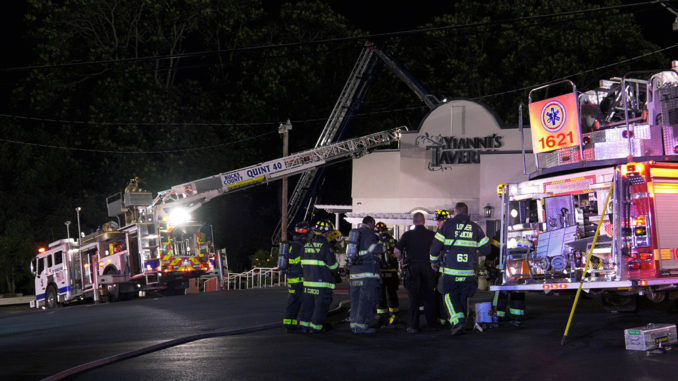 Wednesday night about 23:00 hours, Northampton County alerted Lower Saucon Station 16 to an alarm signal at the Yianni's Taverna located at 3760 Old Philadelphia Pike.
On arrival, they found a working fire in the kitchen to the rear of the restaurant and stretched a hand line in the rear.  The chief had the box filled out and the full first alarm was sounded.
As crews made their attack, they found more fire in the ceiling of the dining room.
Firefighters contained the blaze to the kitchen and dining room but not until after striking the 2nd alarm bringing in companies from Northampton, Lehigh and Bucks County.