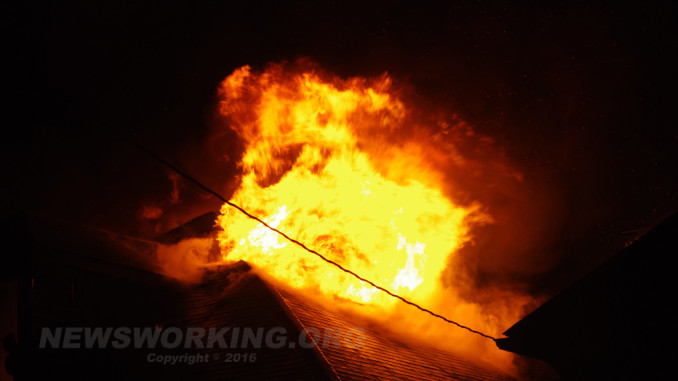 The call came in at 20:21 Friday evening for a report of a house fire at 1824 Ferry Street between S. 18th and S. 19th Street sending Fire 24 (Wilson) and EMS 27.
Chief 25-52 arrives and reports fire showing from two porches on a 2 1/2 story duplex.  At 20:25 the chief orders an additional Engine from the City of Easton and the F.A.S.T. from station 23.
The fire eventually extended to the duplex on the exposure side 2.  The original fire building was completely destroyed.  The roof eventually collapsed into the 2nd floor.
Companies from Forks, Palmer, West Easton, Bethlehem Township operated at the fire.