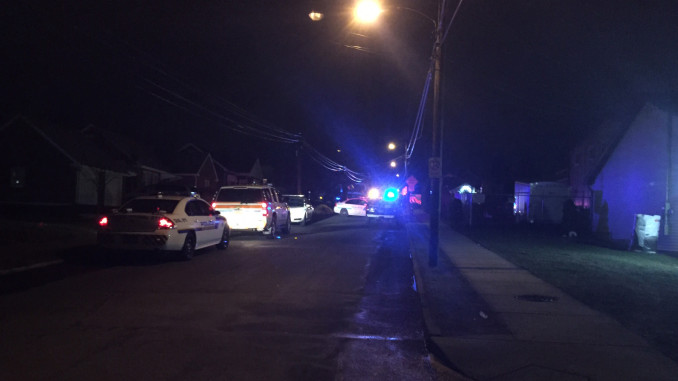 Tuesday evening around 21:50 hours, Allentown police were serving a warrant at 616 N. Godfrey Street near East Tilghman Street when shot were fired.  An officer radioed for a medic unit on the EMS channel to respond to the area for shots fired.  Moments later, they told Medic 1 that an officer was confirmed shot.  
The wounded officer managed to walk out of the scene with a tourniquet on his arm.  He made it to Godfrey and Tilghman where he waited for the paramedics.  The officer, who's name we are withholding was rushed to the Lehigh Valley Hospital with a gunshot wound to his left arm. The injury is not life threatening.
Our colleague at the scene told Newsworking an hour into the incident that he heard what appeared to be more shots fired.  An officer was using a bullhorn trying to talk to the perpetrator.
This incident is a block from where a young lady was found shot to death and stuffed in a recycling bin.  It is unknown if these two incidents are related.