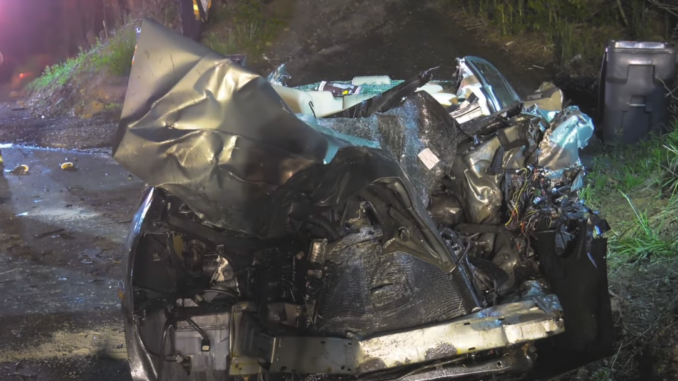 A serious head-on car crash occurred at 11:35PM Saturday night on Rt. 248 just past Rt. 145 in Lehigh Township, Pennsylvania leaving one female critically injured.
A pick-up truck and a car collided at a high rate of speed putting the pick-up on its roof after the collision. The driver of the truck crawled out and fled on foot up an embankment and into the wooded area.
Firefighters used tools to cut the car apart to free the lady who was pinned by the dashboard. It took more than 20 minutes to free her. She was transported to the Slatington Airport via Ambulance to an awaiting Medevac and flown to the trauma center.
Police used a K-9 to track the driver who fled into the woods. It's unknown if the driver was apprehended.