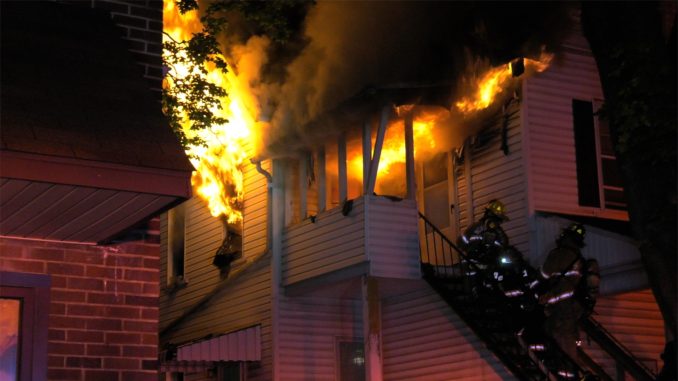 Late Thursday night, Northampton Station 42 was dispatched along with numerous surrounding fire departments to 1803 Main Street for a smoke detector activation with smoke in the hallway.
Police arrived and reported a working fire with people trapped. Engine 42 arrives and stretches to the second floor from the exterior stairs. They advance into the enclosed porch. While waiting for the line to be charged, they were caught in a flashover. The fire vented out the door and over the top of the firefighters on the enclosed landing. When they finally got water, they made a hit and advanced in. As fire was venting out the side window, the trapped occupant made it to the next window and jumped.
He walked to the stretcher with the paramedics and it appeared he had a wound on his neck and other injuries.
He was transported to an area hospital in unknown condition.