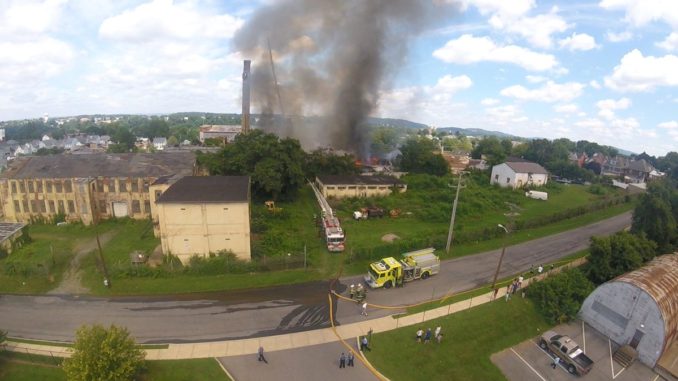 At 11:22 Easton transmitted a box for 620 Coal Street on the southside for a structure fire.   When the first-due engine arrived, they found a large vacant 1-story factory with heavy fire showing.  2055 immediately called for a ladder from Wilson and an all call for city firefighters.
As the fire raged on, command requested another ladder from Palmer and an Engine.  More mutual aid companies were called in to what became an all day battle.
Companies used multiple master streams and elevated streams to attack the deep seated fire.  At lease one firefighters suffered minor injuries.
All photos and video by Mike Nester of NVP.