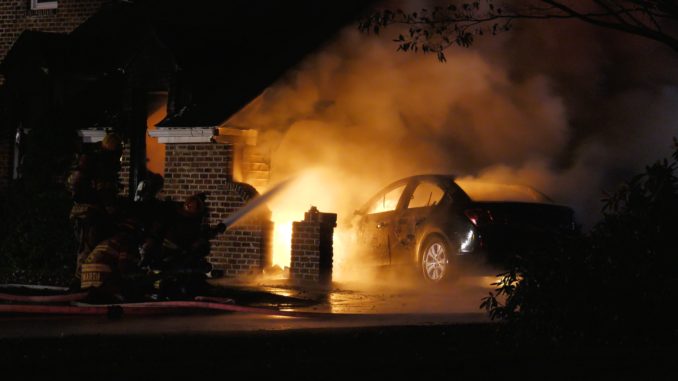 At 10:03PM Wednesday night, Northampton County 9-1-1 transmitted a tactical box for a garage fire located at 949 Wedgewood Road in Hanover Township sending Station 15.
Chief 15 arrived on location reporting a working fire in a 2-story single family dwelling and had the county fill out the box.
The chief requested 5 additional tankers be added to the 1st alarm. Crews attacked the fire in the garage where two cars were burning.
Hand lines were then stretched into the main dwelling to stop the fire from extending into the house. Fire eventually broke through the roof of the garage.
The fire took about an hour to bring under control.
Follow us! Like us! Show us that you love us…
Live TV: Periscope.tv @newsworking
Facebook: https://www.facebook.com/newsworking
Twitter: https://www.twitter.com/newsworking
Instagram: https://www.instagram.com/newsworking
Website: https://www.newsworking.org
Want to watch us doing "LIVE" broadcasts? Check us out on Periscope.TV – use the link on our home page of our website and follow us! Go behind the scenes, dashcams and incidents as they are happening LIVE on TV!