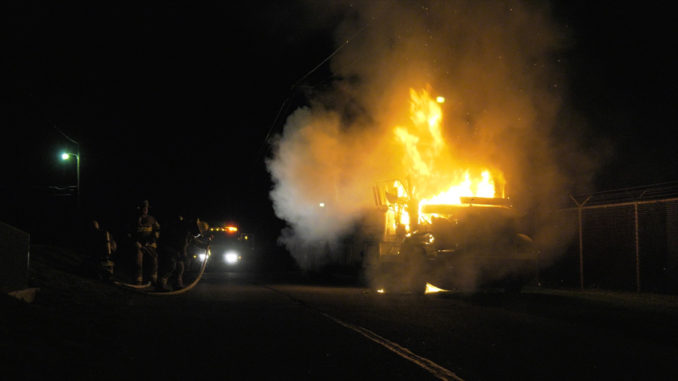 At 22:37 hours, Whitehall Fire responded with Engines 4, 14 and 5 to the area of Walnut Street and Prospect Street in the Cementon section for a vehicle fire.
First arriving Engine 4 (Egypt 3911) arrived to find a truck cab fully-involved and stretched a hand line.  The nozzleman (Benner) made a quick knock on the fire.  Engine 14 arrived just after 4 and provided manpower.  Engine 5 (Cementon 4041) arrived and brought a water supply in from a hydrant at Walnut and Prospect and then stretched a second hand line to back-up the first line.
The fire investigation team is investigating to determine the cause of the fire.  No injuries were reported.