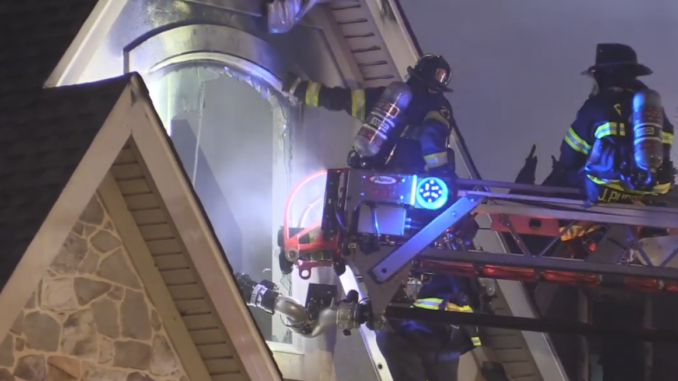 Firefighters from Northampton and Lehigh Counties responded to the 3300 blk of Rising Sun Ct Tuesday evening for a house fire.
Crews arrived to a heavily involved home and went into a defensive operation. Crews worked the scene for a couple hours before bringing the fire under control, no injuries were reported.
Video and photo by Mike Nester of NVP.