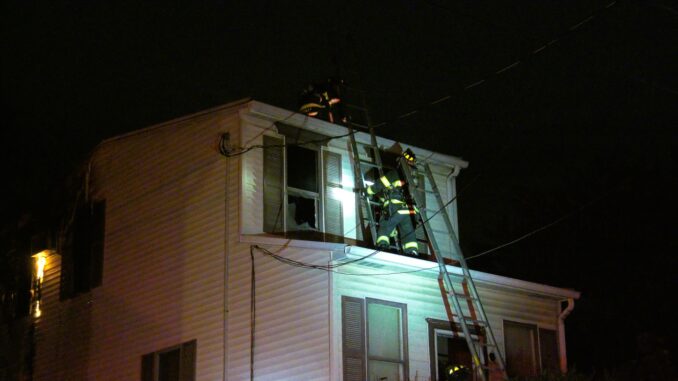 Allentown, Pennsylvania transmitted box 2628 19th & Washington for a house fire located at 1833 Washington Street sending Engines 10, 9, 4, 6 (F.A.S.T.), Truck 1 and Battalion 43. Two medic units were added to the initial assignment as reports of people trapped were reported.
Engine 10 arrived and reported heavy fire showing top floor of 2-story private dwelling with most of the second floor involved. Firefighters stretched a hand line to the 2nd floor and darkened down the fire immediately. They found a victim in the front yard of the house and requested the medics. Truck 2 positioned behind Engine 10 right in front of the house.
Engine 9 secured a water supply from a hydrant at 19th and Washington. Police closed down 19th due to the supply line across the roadway.
Allentown EMS transported the victim to the Lehigh Valley Hospital Cedar Crest.
The Battalion Chief held the box to the 1st alarm. The Fire Marshal office is investigating.