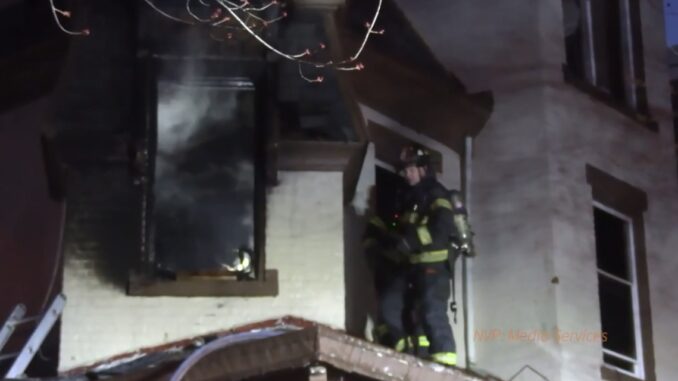 At approximately 7:23PM Allentown Fire Radio transmitted box 2264 for 534 North 6th Street for a house fire sending Engines 9, 4, 6, 10 (F.A.S.T.), Truck 2 and Battalion 43. Chief 43 arrived and reported fire showing from the front 2nd floor of a 3-story single dwelling and signaled a working fire.
Engine 9 stretched to the second floor and found a room and contents fire. Nines crew quickly darkened down the fire. All searches were negative. This fire was held to the "all hands" on the 1st alarm assignment. Engine 14 was dispatched to cover the Central Fire Station in center city and Engine 13 covered the Hibernia Station for Engine 6.
The Fire Marshal's office is investigating. NVP Media Services contributed the photo and video for this story.