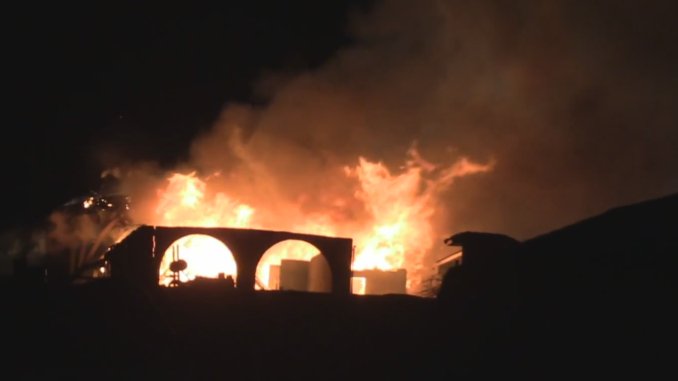 Firefighters worked for a couple hours to bring a house fire under control in the 6900 block of Lochland Road in Lynn Township, Friday night.
Crews brought in 5 extra tankers on the 2 alarm fire where crews used numerous master streams to bring the fire under control.  The fire which caused portions of the home to collapse is now under investigation.
Video by Mike from NVP.